About Sally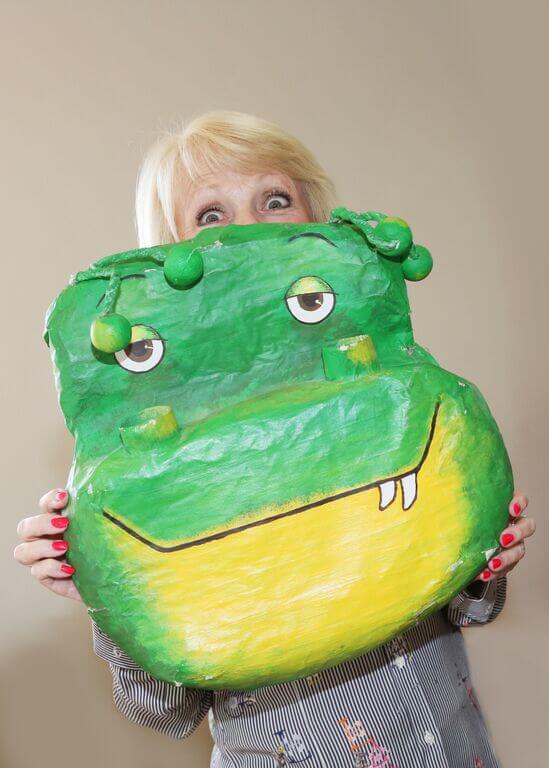 I had no idea I was going to be an author.  Some children know exactly what they want to be, and from an early age, but even as a teenager I hadn't a clue.  I certainly enjoyed dabbling in writing.  I got into trouble at school once for taking an essay subject and approaching it from the most obscure angle I could think of, and for a while I wrote silly poems with my mum. But as for becoming a published author, it never occurred to me that I might head off in that direction.  When it finally happened, I was on the M4 motorway, heading for London!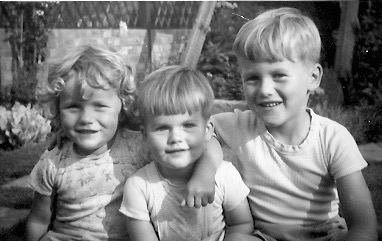 Being born, going to school and bees!
I was born in Woolwich and grew up in the dockyard town of Chatham with my parents and two brothers.  My father was an optician, my mother worked for the local radio station.  I went to Chatham Grammar School for Girls, where my favourite subjects were French and English.  From school, I spent two years gaining bi-lingual secretarial qualifications (it's what you did in those days) and was then headhunted by the Ministry of Defence and the European Space Agency!  (Who knows where my life might have gone had a taken one of those options!)  Instead, I went to work for an American college in Switzerland for a year.
Faced then with a choice of doing a 6-week judo tour in Japan (I was practising at the time) or coming back to England to do a degree, I chose the latter and went to Sussex University to study French Literature.  It was there that I first wrote for children – a play called THE BEESNEEZE AFFAIR (about Queen Bee Elections!), which was performed at the university arts centre and subsequently at the Edinburgh Festival.  I still have the manuscript somewhere.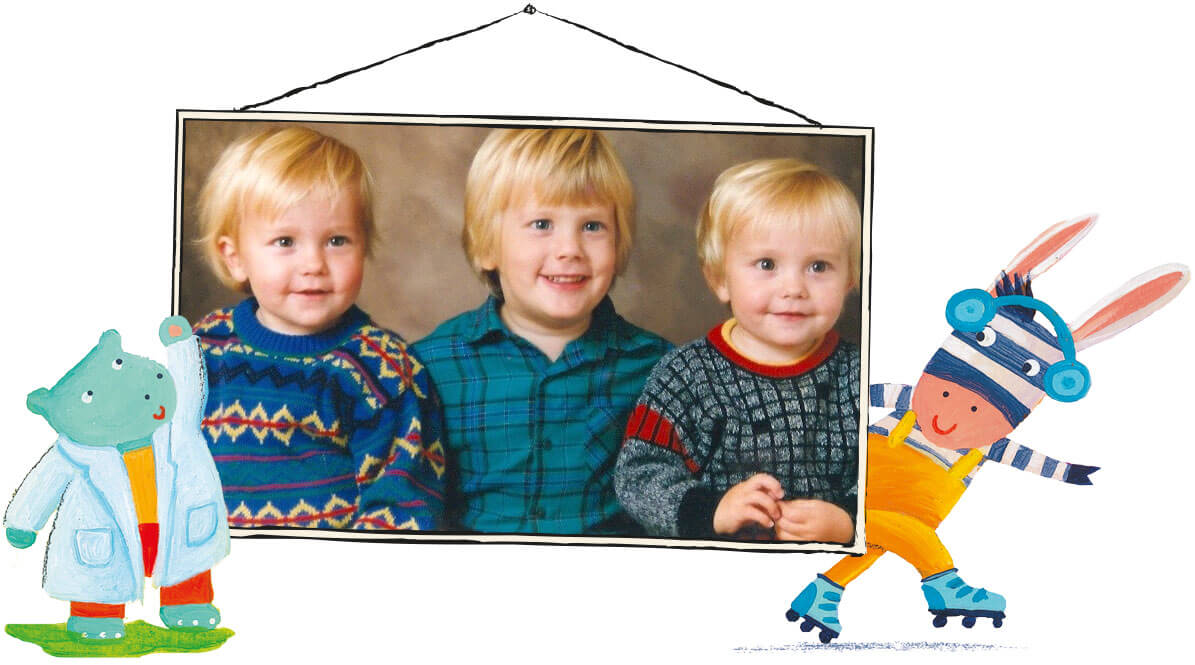 Working and having babies
From university, I worked for a nationwide children's book club.  I stayed there as Editorial Director for 17 years, responsible for selecting and writing about the books that featured in our magazines.  During this time I had my own children – James, and twin boys Chris and Sam.
It was also while I was with the club that I wrote my first children's books.  Something must have rubbed off on me!  The idea for my very first book came while I was driving along the M4.  (Surprising, given what a boring road that is!)  It was SEE MOUSE RUN, published in September 1985. My second book – KNOCK KNOCK WHO'S THERE? – was published a month later and is still hugely popular.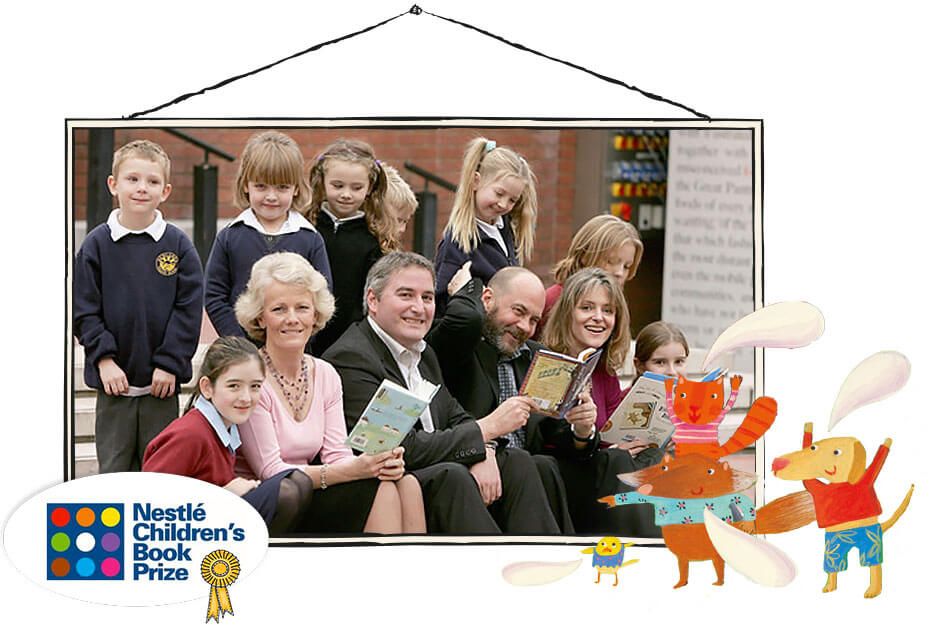 Writing and still writing
In 1995 I took the scary step of becoming a full-time author. I say 'scary', because until then my writing was something of a hobby:  suddenly, it was my profession and my sole source of income.
After spending many years writing picture books and compiling anthologies, I also came to the point where I needed a new challenge.  I decided to attempt my first children's novel.  It's a very different skill and I didn't know if I could do it. Imagine spending years condensing everything into fewer than 500 words and suddenly being faced with having to write 30,000+.  I felt I'd already climbed a mountain when I reached 2,500! But FEATHER WARS gradually took shape, and I was very proud when it was selected as one of the top 100 books in the year in which it was published.  I was even prouder when my second novel, SPILLED WATER, was the Gold Medal Winner of the prestigious Smarties Book Prize.
Some 150 books later, I'm delighted to have been working again in the last couple of years with Peter Utton. Together we won the Children's Book Award for SHHH! back in 1991.  We share the same sense of humour, and had huge fun putting together KEEP OUT! and our latest book – HELP!
What next?  I'm mulling ideas for another collaboration with Peter.  I've also been working for some time on a new novel, and I have plans for a picture book series.  That's what I like – variety.
Illustrations by Barbara Vignozzi from BUSY DAY and Anthony Browne from KNOCK KNOCK WHO'S THERE?