Books by Sally Grindley
< Back to Books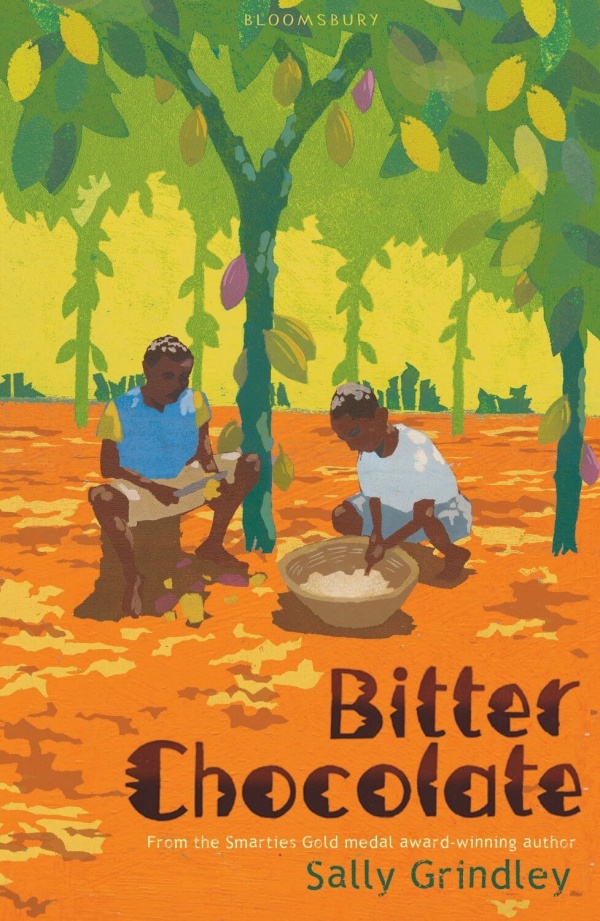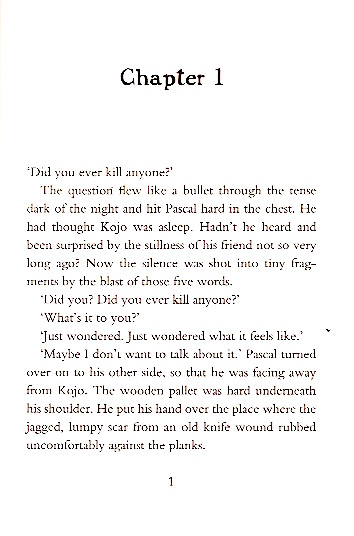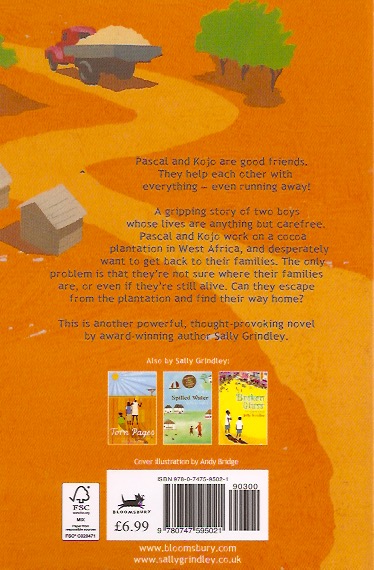 Bitter Chocolate
Date Published: 2010
Publisher: Bloomsbury Publishing
'Sally Grindley is tremendously good at this sort of thing. Because she tells individual stories the underlying themes never feel didactic or reproachful. Her readers won't feel guilty about their own, much more privileged, lives. Instead, they identify with a peer in very different surroundings and come to understand the background to their lives in a vicarious way. They say there's nothing like walking a mile in another man's shoes and this is what Grindley offers her readers. And kudos to her for that, say I.'  The Book Bag
'Grindley's story is suitable for children in upper Key Stage 2 and works well as a class reader, providing many opportunities for discussion about the plight of children in war-torn countries.' Lovereading4kids
Pascal's life is like any other boy's as he worries about his English classes and his football skills – until the day rebels come to his village and everything changes.
On the run with friends, Pascal finds himself at the mercy of some tough events. But it is not until he ends up working in a cocoa plantation that he realises he must endeavour to find his family and to set himself free of his enslavement. Armed only with his determination, and supported by his friend, Kojo, Pascal has a difficult battle ahead of him.
Talking Points
Topic areas:
1)  Life in a west African village for a young boy.
2)  Living under the threat of war and rebel danger.
3)  Child soldiers – drugs, cigarettes, brain-washing.
4)  Life in a refugee camp.
5)  The importance and value of friendships.
6)  Child slave labour and the exploitation of children.
7)  The use of bribery and false promises to traffic children.
8)  The brutality of working conditions under unscrupulous owners.
9)  Cocoa plantations and the cocoa plant.
10) Child resilience and the importance of hope.
Character studies:
1)  Pascal as a young, quiet village boy.
2)  Pascal as a hardened former child soldier. Compare and contrast the two.
3)  The relationship between Pascal and his young friend, Kojo.
4)  Le Cochon – iron ruler of the cocoa plantation.
close
Available to purchase from all good bookshops, or