Books by Sally Grindley
< Back to Books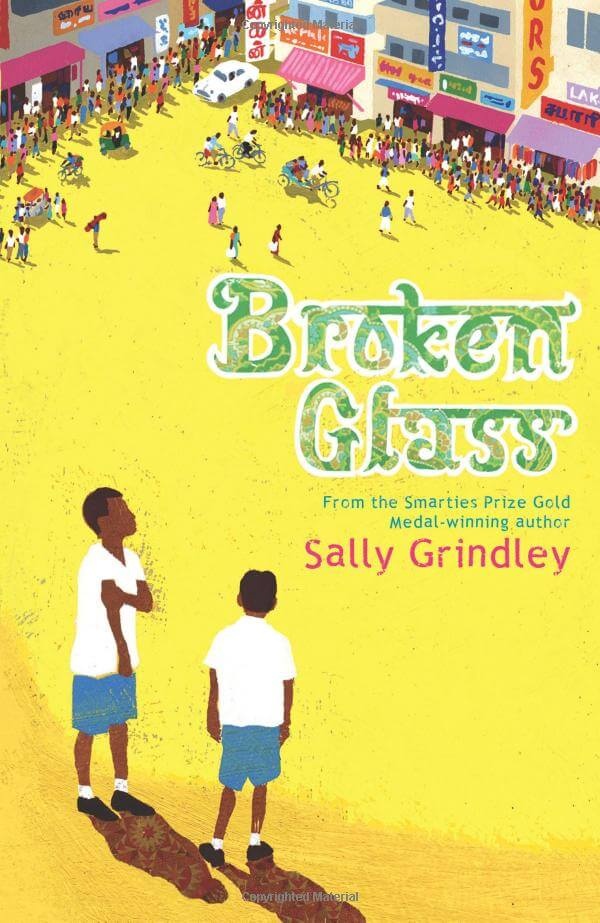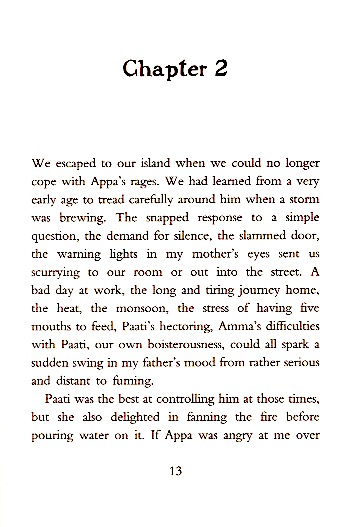 Broken Glass
Date Published: 2008
Publisher: Bloomsbury Publishing
Sunday Times Book of the Week
Shortlisted for the Rotherham Children's Book Award
Shortlisted for the West Sussex Children's Book Award
Shortlisted for the Solihull Book Award
'Stories of survival always have a fascination for youngsters, and this one involves us irresistibly in the fate of the two memorable heroes, who do their best, with good-hearted Suresh protective of his nine-year-old brother. You cannot read it and afterwards dismiss destitute children because, as Suresh says, "everybody thinks street kids are bad". And it reminds us of the difference that acts of kindness can make.'  The Sunday Times
Two images inspired this story.  The first was of a family – mother and several children – living on a traffic island in the middle of a busy Indian town.  The second was of street children climbing over a rubbish tip, collecting whatever they could find to eat or from which to earn money.  My story follows the lives of two young boys, who wind up on the streets of India when they are forced to leave home because of their violent father.  It's a story of tragedy, triumph, the value of friendship and moral choices.
Talking Points
Topic areas:
1)  Living life on the streets – the challenges and dangers.
2)  The exploitation of children.
3)  Recycling – India recycles everything!
4)  Moral choices – temptation.
5)  Sibling responsibility – older child, younger child.
6)  Hunger and poverty.
7)  The importance of peer friendships and the danger of bad influences.
8)  Family strife and the impact on the child.
9)  Indian food.
10) Acts of kindness and the difference they can make.
Character studies:
1)  Suresh – role as older sibling and moral guide to Sandeep.
2)  Sandeep – young, impulsive, selfish, relationship with Suresh.
3)  Vikas – friendship and guidance. An old hand on the streets.
4)  Arun – attractive, roguish, and a malign influence.
What one reader wrote in an email to me:
Dear Sally Grindley,
I am a 75 year old retired German and English teacher.
I used to keep up with children's literature and enjoyed so
many wonderful books which could be read by all generations with
pleasure and satisfaction,provided they were of the highest
quality,were honest and did not patronise .
My grandchildren are nearly 11 (a boy),10 (a girl) and 8(a boy).They
are in two very literary families, with the result that they are
surrounded by books, making it difficult for grandparents to buy for
them on impulse.
However, that is what I did yesterday–I dipped into "Broken Glass"and
decided it would "speak" to my almost 10 year old granddaughter. She is
an enthusiastic, advanced reader, mature for her age. She has had to
face difficult facts of life because her mother has, and is, having a
battle with multiple sclerosis.
Your book, while offering some hope for their future, does not flinch
from depicting honestly the dangers, heartache and suffering the main
characters (and their contemporaries) experience. You have not been
afraid to show the exploitation that flourishes in situations of
poverty, as here in India: the villains are only too human, not part of
a melodrama. Happily there are also people who redeem humanity by their
generosity, etc.
There are so many weighty themes to engage the imagination,the
compassion and the moral sense of the reader at every age- eg I started
it on the bus coming home from Norwich  at 3pm yesterday and just had
to finish today, after  being out all morning. It will help Elizabeth, I
hope, to see the problems other young people have to deal with. She will
want to keep turning the pages as I did because one becomes involved
with the characters and wants to know what will happen to them.
Apologies for going on too long. I must now purchase your other books!
Yours sincerely, Jean M
close
Available to purchase from all good bookshops, or