Books by Sally Grindley
< Back to Books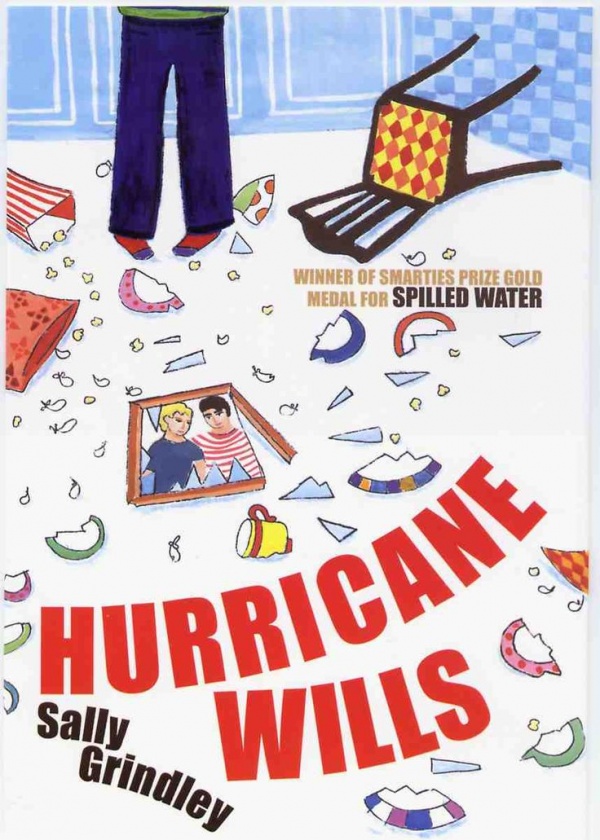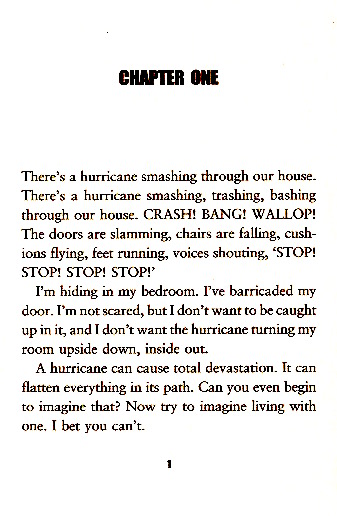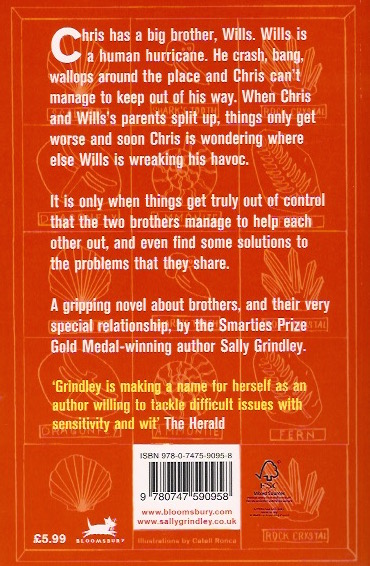 Hurricane Wills
Date Published: 2006
Publisher: Bloomsbury Publishing
'This is required reading for every adult and every child in order to gain a greater understanding of the difficulties facing a child with A.D.D. Compulsive and gripping throughout and by turns funny and sad, it really is essential reading and very relevant to the world in which we live.' Lovereading4kids
'Grindley is making a name for herself as an author willing to tackle difficult issues with sensitivity and wit.'  The Herald
A librarian told me about a boy who came to her library to do his homework because it was impossible at home. I started to think about the things that could make working at home so difficult, and Hurricane Wills was born. William has behaviourial problems, and younger brother Chris bears the brunt of them especially when their parents split up. But, in spite of it all, Chris loves Wills and is there for him even when things get truly out of control.
Talking Points
Topic areas:
1)  Behavioural problems and their impact on the family.
2)  Family break-up and adjusting to two different homes.
3)  Sibling rivalry and the need for parental attention.
4)  Sibling loyalty and love.
5)  Working through behavioural problems to find a way to 'survive'.
6)  The dangers of mixing with older 'friends', especially for the vulnerable.
7)  The importance of friendship.
8)  Sport and its potential benefits.
9)  The role of libraries in the community.
Character studies:
1)  William – truly out of control? Redeeming features?
2)  Chris – taunted and put-upon. His own childhood compromised?
3)  Jack – the importance of friendship.
4)  Mum – manipulated and emotionally exhausted? To be admired and/or pitied?
5)  Dad – a coward for running away?
Character studies:
close
Available to purchase from all good bookshops, or