Books by Sally Grindley
< Back to Books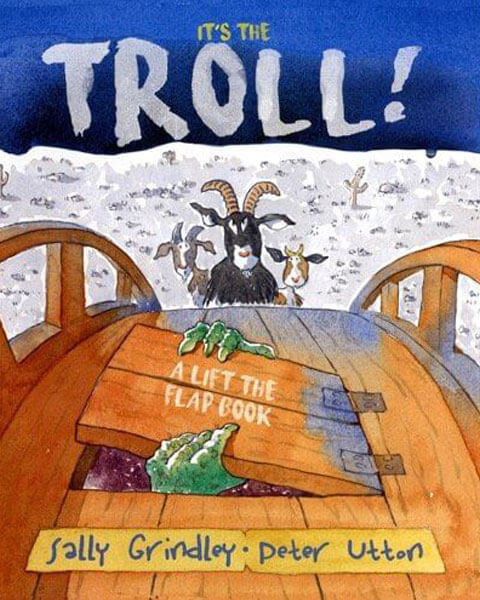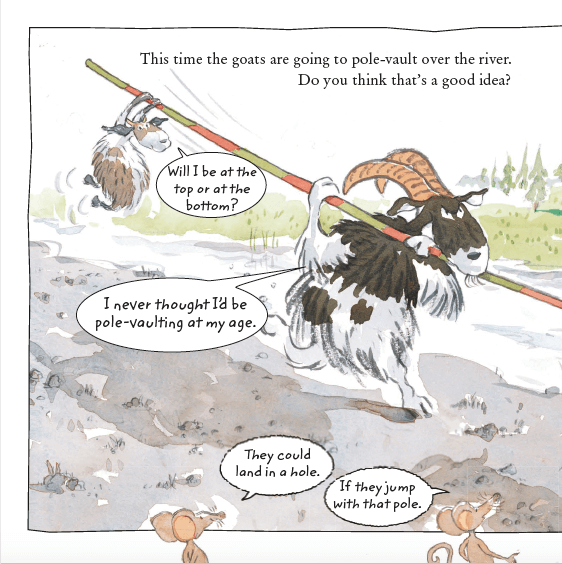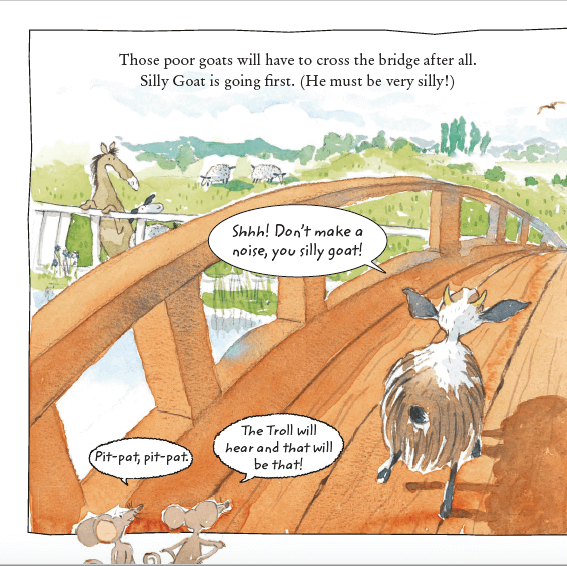 It's the Troll!
Illustrator: Peter Utton
Date Published: 2017
Publisher: Hodder Children's Books
An interactive retelling of a classic fairy tale with flaps and peepholes, following the success of the bestselling Shhh! – will keep children hooked!
You'll know the story of the Three Billy Goats Gruff and how they try to cross a bridge over a river by outwitting a horrible troll. What you won't know is that they first try other ways to cross the river, avoiding the bridge and therefore the troll, well that's the way I see it anyway! In this take on the traditional story, I imagined what methods the goats might employ. A rowing boat, balloons, a pole vault? These are nothing if not creative. And Peter Utton's wonderful illustrations match their creativity perfectly.
This is a fourth title in our series of companion volumes that began way back in 1991 with Shhh! and continued with Keep Out! and then Help! It is the same format as Help! and the two little mice narrators are making a second appearance, this time commenting in verse. There are lots of different elements to explore, so we hope these will keep your children and you amused for hours.
Available to purchase from all good bookshops, or