Books by Sally Grindley
< Back to Books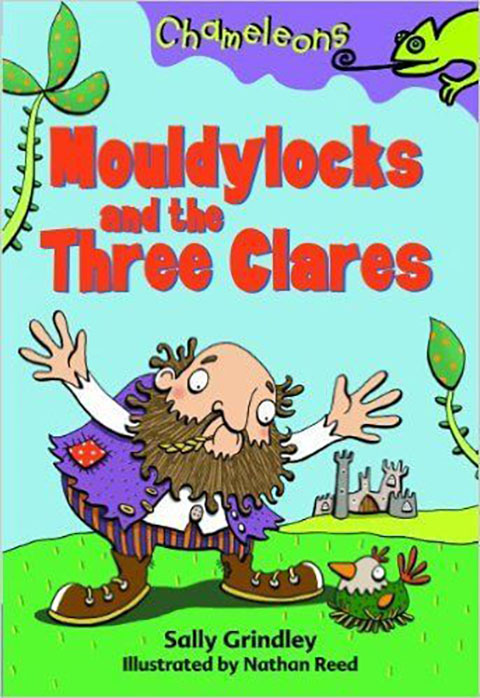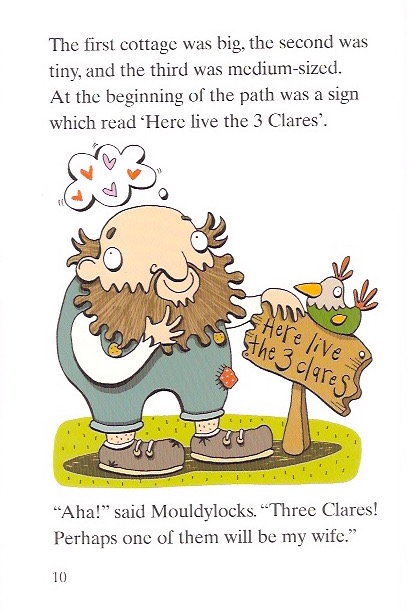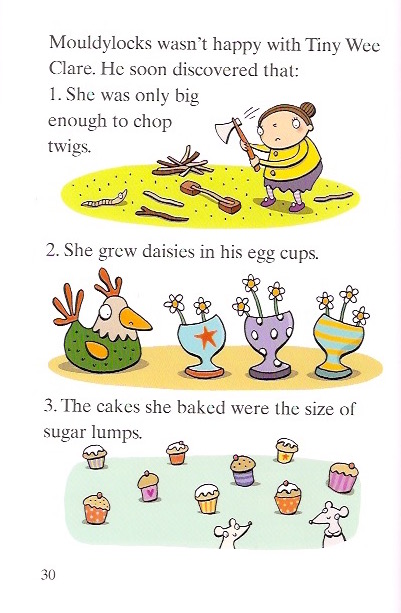 Mouldylocks and the Three Clares
Illustrator: Nathan Reed
Date Published: 2008
Publisher: A & C Black
Illustrated in full colour on every page and with a large typeface, the 'Chameleons' series is aimed at bridging the gap between picture books and chapter books.
'Children (and certainly their teachers) will appreciate the twist in this story that has got all the hallmarks of a traditional tale.' Books for Keeps
One day a rather unpleasant giant called Mouldylocks decides it's time for him to find a good wife. He comes across three cottages inhabited by three Clares – Great Big Clare, Tiny Wee Clare and Medium-sized Clare. He puts each of them to the test in turn. But prepare for the twist in the tale when he makes his choice.