Books by Sally Grindley
< Back to Books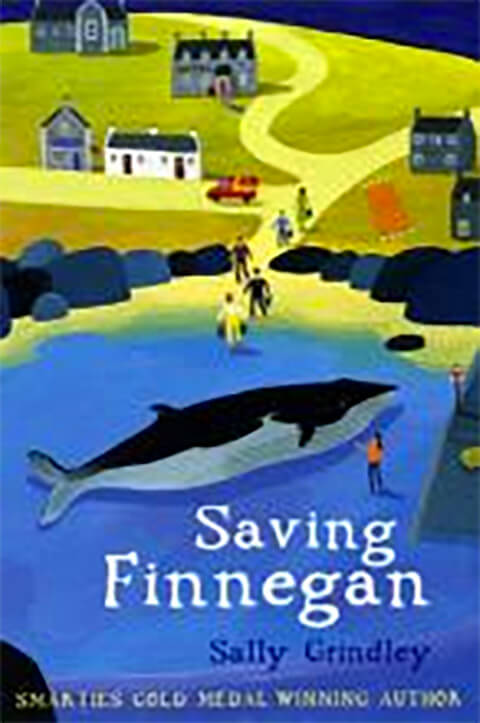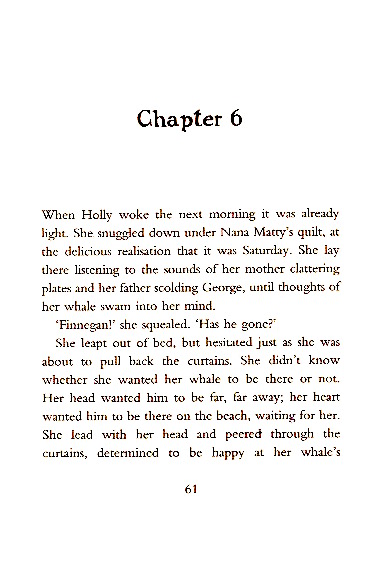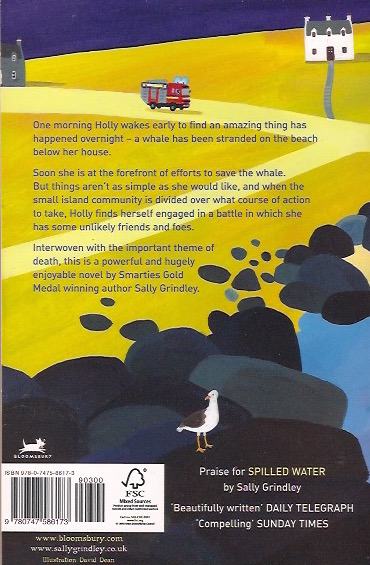 Saving Finnegan
Date Published: 2007
Publisher: Bloomsbury Publishing
Shortlisted for the Hounslow Children's Book Award
'A powerful novel with themes of preservation, death and growing up.' The Guardian
'An utterly gripping and hugely enjoyable novel.' Lovereading4kids
I read about a newspaper article about a whale that had beached off a small Scottish island and how the islanders dealt with it. This story is about how I imagined events might have unfolded, and all the characters are fictional. Holly is a feisty young girl who discovers the whale and is at the forefront of efforts to save it. As far as she's concerned, it's her whale! When her tiny island community becomes divided over what course of action to take, she finds herself involved in a battle in which she has some unlikely friends and foes.
Talking Points
Topic areas:
1)  The fin whale.
2)  Whales beaching and reasons for this to happen.
3)  Keeping pets.
4)  The dynamics of close-knit communities.
5)  The conflicting desires/voices of children and adults.
6)  The theme of death.
7)  Minnows versus Behemoth – the rights of a tiny island community versus the mainland.
8)  Real life stories can be more extraordinary than fiction.
Character studies:
1)  Holly – feisty, possessive, determined and more.  'A unique sort of thing'?
2)  Councillor Hodson – obstructive bureaucrat.  Role in community.
3)  Nana Matty – the voice of experience and reason and an important influence in Holly's life.
4)  Big Jim, a stalwart of the community. His importance?
close
Available to purchase from all good bookshops, or