News & Events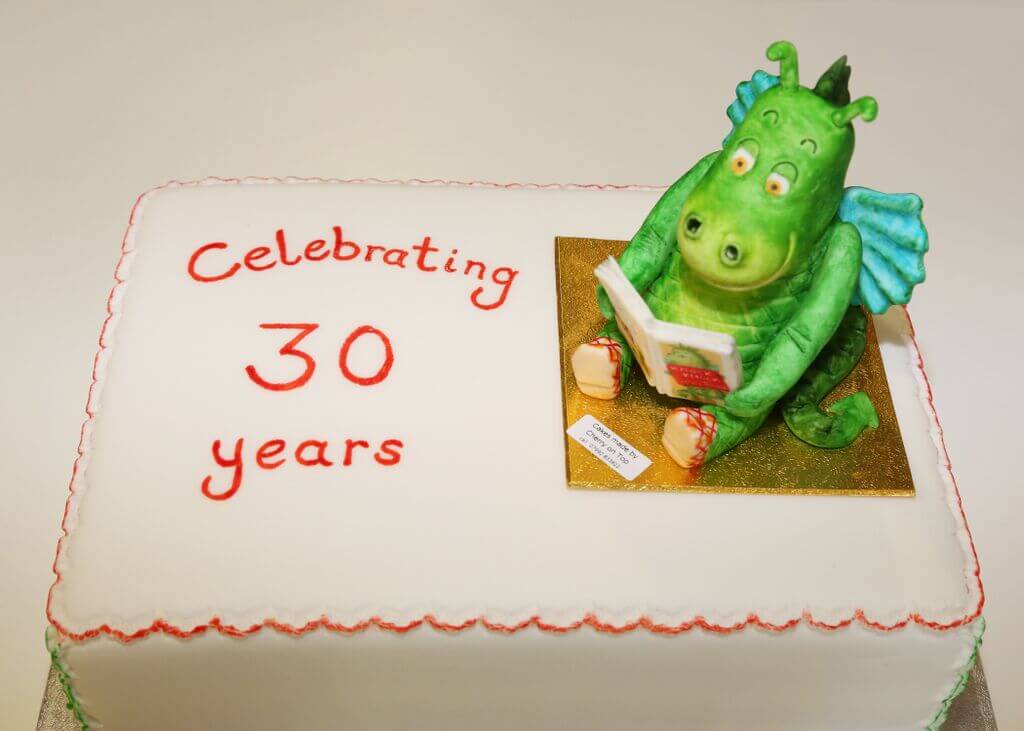 Celebrating 30 years of Knock Knock Who's There?
Date Published: 8th October 2015
There was cake, and what a cake! I celebrated 30 years in publication of Knock Knock Who's There? and asked Heather Brindley of Cherry on Top to produce a cake for the occasion. What an amazing job she did in producing an edible 3D version of Anthony Browne's brilliant dragon illustration. And how lucky was the little girl who won it in our prize draw! The masks I use when performing the story must be at least 25 years old by now, and they've stood the test of time as well. It's great to know that a story I wrote so many years ago is still being enjoyed by children today.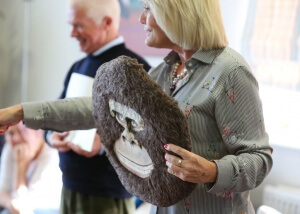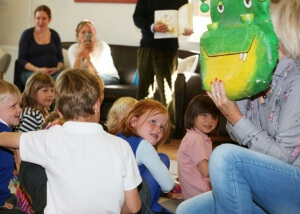 < Back to News