News & Events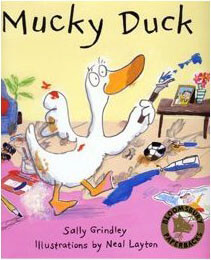 Mucky Duck is coming back!
Date Published: 1st December 2015
I heard from my agent today that Mucky Duck, my picture book about a boy and his duck who are incapable of keeping clean, is to be reissued in 2017 and with a new cover. 2017 seems such a long way away, but it's good to know that this early years favourite is to have a new life, especially since it sort of champions good old-fashioned childhood activities. Whoopee!
< Back to News