News & Events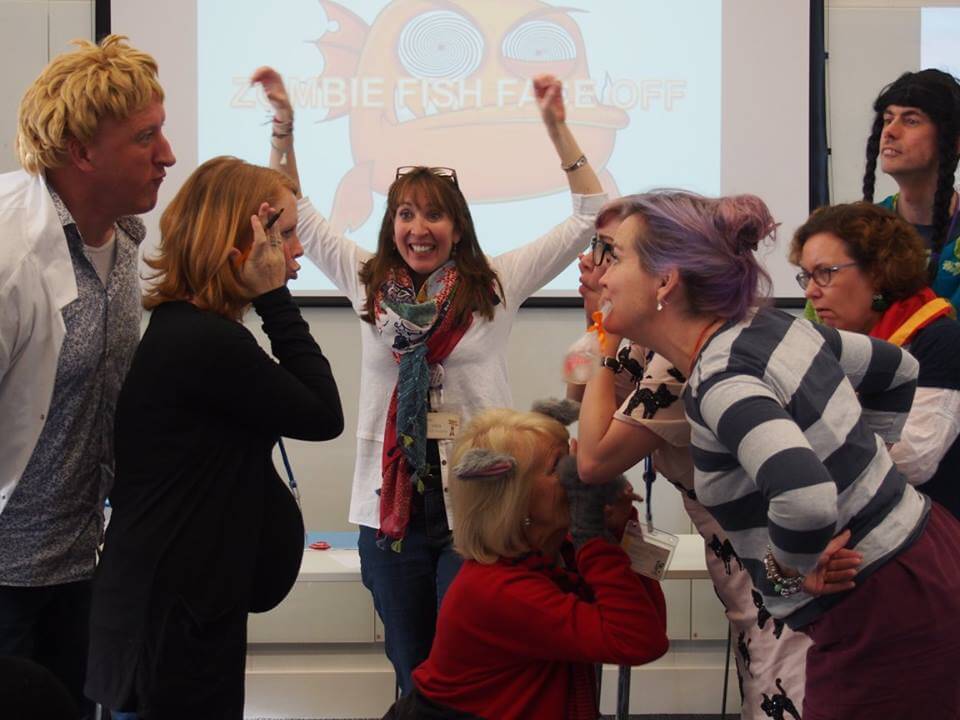 Practising for school events!
Date Published: 23rd November 2015
When you put a group of children's book authors and illustrators together, there's no telling what might happen! At the weekend's Society of Children's Book Writers and Illustrators (SCBWI) conference, a few of us turned into little people and took part in a 'fish face off' – a practice for school events. I was lucky enough to be cast as a vampire kitty. So, if you're looking for an author/illustrator visit, now you know what to expect. 🙂 Seriously, though, my diary for next year is filling up fast, so if you would like to book me for your primary school – I can talk to all year groups – please get in touch as soon as possible.
< Back to News